Compatibility Relationship Test
The Zodiac can work out how well suited you are for each other
Get our free compatibility report based on Vedic Astrology.
Enter your birth details in the form below.
How to find your prince charming using Vedic astrology?
Checking astrology compatibility for marriage? Yeah! We all have dreams and who doesn't want to see them coming true but matching Kootas and Kundli is a way forward approach. First, its time to meet your lady love or Prince charming?.
Your partner-to-be can be a person sitting next to you.
Or you need to book a flight to go encounter them in someplace you never have imagined you would go otherwise.
The compatibility of astrology signs doesn't only depend on matching birth charts.
It's about right from first sight till death do apart.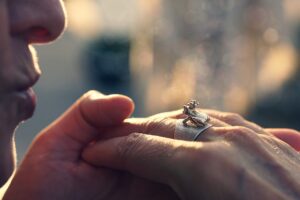 Have you ever thought about why people fall in love with some people at the first meeting?
What's in their aura that attracts another person?
Sometimes the universe gives you a signal that this person is compatible in every possible way.
Forget about the astrology compatibility quiz to see your astrology compatibility in relationships.
We are here to help you in spotting the right person. 
By right person we mean one who doesn't only share astrology compatibility sexually but also has astrology compatibility in love and marriage.
Where will you meet your partner?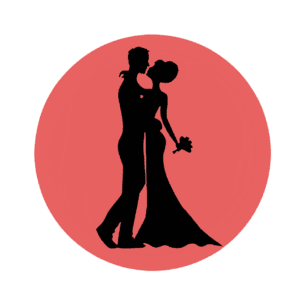 Remember how Sherlock used to give a full explanation of a person or situation just by looking at them.
Well, we bet he had a secret astrology knowledge in hand.
You can describe much about a person and can even tell his zodiac sign just by observing them.
Some skilled people can predict all about a person, his nature, zodiac sign, behavior, and life choices in the first meeting.
As we said,  no need to take the astrology compatibility test.
We can know all through compatibility astrology chart, which signs are compatible with which other signs.
All signs are categorized axccording to their triplicity and elemental qualities.
If we observe, we can identify a person who belongs to a specific astrology sign.
For example, the one giving devious ideas amongst friends is usually Aries.
The one cheerful, always ready to go to a party is usually Sagittarius.
Similarly while talking to a person you can observe his hobbies and inclination towards life. W hen one constantly talks about family, usually they are Pisces or Cancer.
This was a general approach to spot a person that might be compatible with you.
Compatibility in Vedic Astrology is calculated differently than western astrology.
It is not about which is better,  because they both are good in their capacity. However, we like to follow Vedic astrology as it is more detailed and systematic.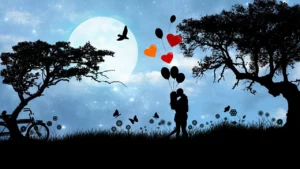 In Vedic astrology, your partner-to-be will be meeting you through the three biggest influencers of relationship – Jupiter, Venus, the ruler of your 7th House (marriage) and their positions in your chart.
Well, in your astrology compatibility love chart, for a male partner, you see the position of Jupiter.
For a female partner, Venus will determine the meeting circumstances of your spouse.
Let's see how their position in different houses is going to affect your relationship. (Also read Vedic Astrology Houses).
In the first House, either Jupiter or Venus (whatever you are looking for) indicates that your partner is a quest away.
You will find them when you will search for them. So probably joining a dating site or saying hello to strangers can make your day.
2nd House is related to finances. So wherever your partner is, there is a connection between your assets and your partner.
Let's try to find them while managing your finances or when you are out spending some bucks.
Keep in mind the affaird of the 3rd House.  So the position of Jupiter or Venus here could mean that you will meet your partner in early life, maybe in school.  They could even be your neighbors or you will meet them during short journeys.
Our best guess is a neighbor next door, who also happens to be a friend of your siblings.  Maybe you met them when you were somewhere on summer vacation.
In 4th House, it means you will most likely meet them via your mother.
5th House indicates that you will meet them at a party or a club.  Most probably you will also have steamy affairs with them before marriage.
6th House means your partner will meet you while doing everyday activities.  Aha! where are the bills that are yet to be paid?  Someone is waiting in a queue!  Also, they can be your colleagues at work.
Jupiter or Venus in the 7th House of compatibility astrology natal chart indicates that your future partner is going to say hi at some wedding.  Or maybe during business partnerships.  We guess the idea of being the best man or bridesmaid is going to work for you.
8th House is related to money and power that comes from somebody else. It also deals with banking and investment matters. To find your partner there, we wish you the Best of luck!
9th House matters are related to higher education, foreign travels, and siblings of your partner. So maybe you are already a friend of their siblings. Let's investigate who has a single eligible bachelor sibling at home.
Any of the mentioned zodiac in 10th House means you will most probably meet your partner through your father. If not maybe while pursuing your career.
11th House is about friends and social gatherings. Try locating your soul mate while having a glass of drink.
As 12th House is the last one, it usually means far away. So you may find your partner while on a trip to distant lands. 12th House is also related to hospitals and prisons.
Oops! We are not saying your partner is in jail, it means you will meet them via these mediums. Maybe they are lawyers who visit the prison or have a duty in prison. The same goes for hospitals.
Now here you must keep in mind that the significator of marriage itself is also important. So to predict more accurately how you will meet your partner, see the position and relationship of all planets while making a compatibility astrology report.
We also suggest reading how to predict marriage in Vedic astrology birth chart to get a clear picture
In the end, we advise clicking on the Vedic astrology birth chart calculator to see where you are supposed to look for your prince charming?