Zodiac Love Signs
Get a free compatibility report based on Vedic Astrology.
Just enter your birth data below.
How Vedic Astrology can save your Relationship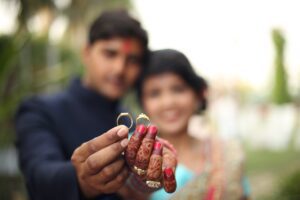 How Vedic astrology can save your relationship
Have you ever wondered why your so good relationship feels like something is missing?
This emptiness could be a lack of compatibility of astrology signs of both partners.
You may not believe it.
Yet this is true!
And the importance of astrology can't be denied. 
Vedic astrology can save your relationships.
You may not decide things solely on basis of astrology but there is no harm in taking a simple compatibility astrology test.
This is important to know before matchmaking whether the person is worth it to spend your whole life with.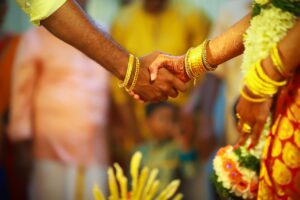 We have witnessed the finest of people ruining their lives because of "mismatched " unions. Few people are ready to compromise but life-long compromises can be tiring. So we suggest finding your true astrology compatibility for marriage before making vows.
(Also read how to predict marriage in Vedic astrology chart)
Talking about compatibility, Vedic astrology is as good as western. You can follow any as Both the systems have different approaches but in the end, they give you results that are important for your life.
Even in Vedic astrology, there are different approaches used for finding the true connection between partners. One of the common practices is "matching Janam Kundli".
This match is not just a theoretical compatibility astrology report but a true analysis of why or why shouldn't a person marry a partner. It calculates both physiological and psychological matches on all aspects where a partnership is needed.
How does the Kundli system work in Vedic compatibility astrology?
Kundli match is a point reward system. If a couple earns more points, the chances of a happy and flourishing union are more. When a couple earns less than 10 points, astrologers highly discourage such a companionship. Sooner or later, the couple will start facing hardships in keeping up this relationship.
Astrologers read the astrology natal chart of both men and women and see how perfectly they go along with each other. Points are assigned on basis of true compatibility.
For a start, you must know that Vedic astrology compatibility is calculated based on different placements of planets in a chart. Unlike western astrology, compatibility relationships in Vedic are defined by Moon, Ascendant ruler, and relationships of other planets. In Western calculation, Sun is given much priority.
In a very simple approach, take a nativity chart of one person and place it with the nativity chart of another person. We compare each planet's placement with one another. As Moon is important, both Moons should be in friendly aspect to each other. If they make hate aspect, a relationship is not recommended. (The aspects and position of planets in my birth chart).
Similarly, suppose both Mercury is in hate aspect we conclude the two persons will have different schools of thought. If Venuses are in loveable aspect, both people have same aesthetics and so on. This way you can check astrology compatibility sexually, physically, and mentally.
In Vedic astrology, Kundli is matched based on different approaches. According to Asthta Koota matching first, Guna has 1 point and the last one has 8 points. Together they make 36 points. These are Varna, Vasya, Tara, Yoni, Graha Maitri, Gana, Bhakoot, and Nadi.
Let's see how we calculate these Gunas.
Varna Guna
We know zodiacs are divided on basis of triplicities. In Varna, each triplicity is given a name. Water signs are considered Brahmin, fire signs are Kshatriya, air signs are Vaishya, and earth signs are Shudras.
Each sect represents a different set of personalities. For example, Brahmans are intellectual and Shudras are hardworking. Similarly, Kshatriya has leadership qualities whereas Vaishya is a business-oriented person.
If a woman and man have the same or favorable guna, they are awarded 1 point. When they belong to opposite triplicities, they don't get any point. For example, fire and water don't go along well so couples belonging to these triplicities will have different personalities. Based on their personality they shouldn't be together.
Mental compatibility is important but I have seen couples that have done well against all odds. Of course, being different is not a very solid reason to not be together so this guna has 1 point. For specific answers, other gunas are also matched.
How Vasya is matched?
Talking about Vedic astrology compatibility, relationships are matched on a different basis. For this Guna, zodiacs are divided into animals. These are Humans, water animals, insects, fierce animals, and small animals. Based on the match couple is given half, 1 or 2 points.
Gemini, Virgo, Libra, Aquarius are Human signs and Leos are Vanchar or powerful ones. Goats, Rams, and Bulls are Chatusppad which are less powerful.
Scorpions are Keetas or insects whereas Pisces and Cancer are Jalchar or water-based people. The first half of Capricorn is a small animal and the second half belongs to jalchar.
Humans are more controlling whereas Vanchars are power-hungry. Insects have power over a specific area of life whereas Jalchars have their own boundary of influence. This guna also tells us which partner is going to dominate in a relationship.
Partners belonging to the same vaisya earn 2 points. Opposite gain zero. Half point is for compatible but not very suitable, for example, Humans and Insects. 1 point is for "ok" compatibles.
The impact of Calculating Tara koota
In a partnership, a couple needs to be healthy so they can spend good lives with each other. Tara tells us if the couple will flourish together and how long they will be together. This is calculated through Moons.
In Vedic Astrology, there are 27 constellations compatibility matches. It calculates Nakshatras for both genders and the number is divided by 9. For odd answers, it means Not recommended and 0 points. For even answers, both are awarded full 3 points and one even and one odd answer means 1.5 points.
How to calculate Yoni for astrology compatibility love chart?
While talking about compatibility astrology, love is important. This matchmaking is from a sexual attraction point of view. The couple must have strong sexual chemistry too as this is the foundation of being together.
This guna is divided into 14 animals. Same animals are best for mating and given 4 points. If they are friendly but not the same, 3 points and 2 points if it's a neutral match. 0 point is given to animals that are enemies.
These animals are Horse, Elephant, Sheep, Serpent, Dog, Cat, Rat, Cow, Buffalo, Tiger, Deer, Monkey, Lion, and Mongoose.
About Graha calculation
Graha tells about the mutual love and peace amongst couples. This is very important and hence given 5 points. Couples must have that chemistry between them that can let them go on. For this ascendant rulers or Moons are compared. (Also read how to find ascendants in Vedic astrology birth chart).
Different planets have different relationships with others. For example, Sun is friendly to Moon Jupiter, Mars, the enemy to Saturn or Venus, and neutral to Mercury. When lords of each nativity are friends, a couple is given 5 points and 0 if they are enemies. 4 points are given when one is a friend and the other is neutral.
Gana calculation in Vedic astrology compatibility
This is one of the "big three compatibility sectors" that have more points. It tells about how both partners see life. Being in a relationship means sharing your perspective of life too.
If a couple has the same perspective, together they will flourish and work to achieve goals that are important to them. Different opinions on life choices lead to different ways. A couple needs to go on paths that lead to the same destination.
In this koota, couples are classified into 3 groups. Human, God, and Demons. If they both have the same perspective or woman is God, 6 points are given. 0 if they don't share many beliefs about life and one is human and the other is a demon. 5 points are given if a woman is human and a man is God.
Importance and Calculation of Rashi koota
Rashi koota is about how long the couple will live together and about the ups and downs in their life. If the Moon in the man's Vedic astrology birth chart is 7 or 12 places away, it's good but 2,3,4,5 and 6 places are not good.
Similarly, if woman's Moon is placed 12 positions away from man it is bad whereas 2,3, 4, 5, and 6 are good places.
Nadi koota calculation
Vedic astrology is much more than just beliefs. It focuses on aspects that are important in every way. Now a day modern science has come up with a solution that couples should get tested for genetic compatibility before marriage.
Vedic astrology has Nadi koota for that. It tells about hereditary or genetic diseases. A couple must be health-wise compatible to have a good, prosperous and peaceful life.
In Nadi koota, Nakshatras are classified as Aadi, Madhya, or Antya. Same Nadi koota means 0 points. The couple earns full points for different kootas.
We hope, we have shed a good light on Kundli matching. Now you see how this approach sheds light on variant aspects of the life of both partners.
We suggest you should also take your astrology compatibility quiz and check your compatibility astrology free reading. (Click on our Vedic astrology compatibility calculator to find your compatibility with your partner.)